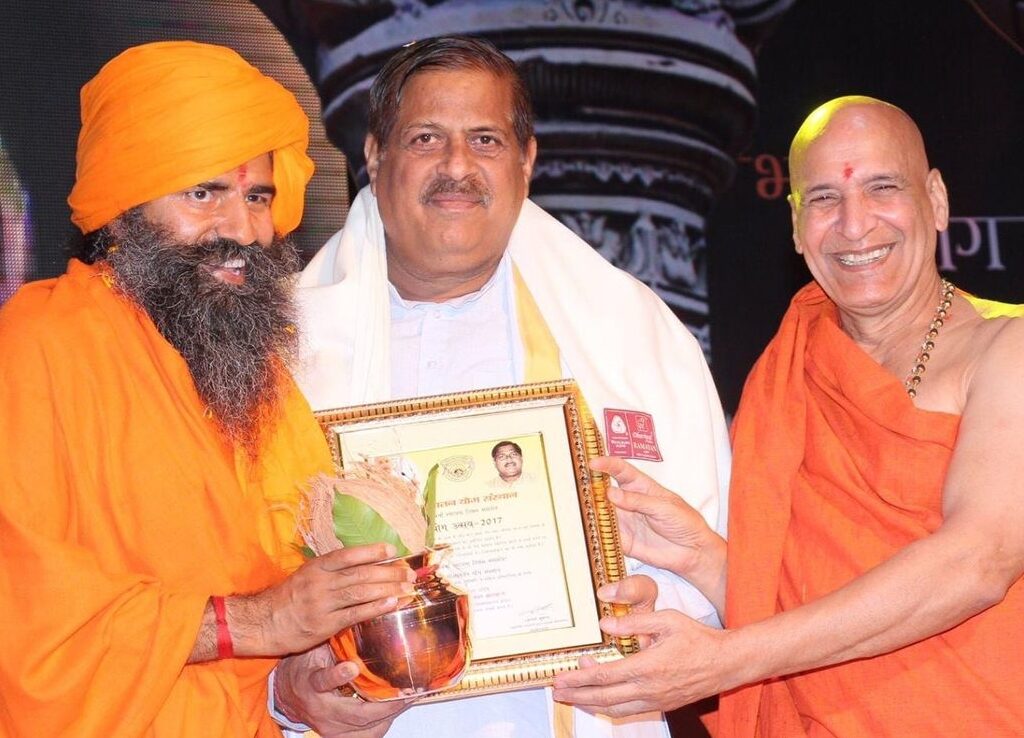 Dean – Academic Affairs
DR. ISHWAR BHARDWAJ, M.A. Ph.D. D.Lit
Dean, Academic Affairs, Dev Sanskriti University, Haridwar, India.
Former Dean, Faculty of Medical Science and Health, and Former Professor of Department of Yogic Science, Gurukula- Kangri University, Haridwar, Uttarakhand.
PROFESSOR ISHWAR BHARDWAJ has 35 years of teaching and research experience and in research; he has supervised PhD students for 23 years and awarded more than 30 PhDs.
He has conducted and chaired 23 national and 4 international seminars, conferences, and Symposia. He has participated more than 15 international and more than 80 national conferences. He has more than 90 publications and authored 4 books (Manav chetna, Saral Yogasan, Aupanishadik Adhyatma Vijnana, Upnishadon mein Samnyas Yoga). He has also edited books such as Geetarth Sangrah, Yog Sutra, and Yogic Management of Life Style Disorders.
His sole efforts have led to start Master Degree and Ph.D in Yoga for the First time in India and abroad. He has travelled around the globe (Canada, China, Thailand, Mauritius, Nepal, etc) for establishing Yoga in academia and research. His academic contribution has led to the establishment and design of Syllabi in the field of Yoga, Yogic Science, Yogic Therapy, Naturopathy, etc in various universities. For example – 6 months Certificate Course in Yoga, one year Diploma and Postgraduate Diploma course in Yoga, three years of Bachelors Program in Yoga, Yogic Science and Yogic Therapy, Masters Program in Yogic Science and Yogic Therapy and five years of Medical Programs for Yogic science and Naturopathy, etc.
In addition, he is member of many professional and government bodies and society. Some of them mentioned as following : Member, Governing Board, International University Center for Yogic Science Established by UGC/Ministry of HRD Govt. of India; Member of Committee constituted by the Ministry of Human Resource Development, Govt. of India for Promotion and Teaching yoga at all levels  in Central Universities of India; Member of the committee constituted by UGC for Preparing Syllabus for NET in Yogic Science; General Body Member, Morarji Desai National Institute of Yoga; President, Uttarakhand Chapter, Indian Yoga Association (IYA), Ministry of Health and family Welfare, Govt. of India, etc.